Rewardsly: An A.I. Loyalty Program & Gift Card System Creator. #Workfromhome #digitalmarketer
What is Rewardsly?

Rewardsly is a groundbreaking cloud app that creates mobile loyalty card rewards programs & gift card systems like major companies such as Starbucks use to generate millions of dollars in repeat business.
This smart app comes with agency rights allowing you to run a loyalty agency business hands-free with proprietary technology.

Did you know the majority of a small business's revenue comes from repeat customers?
Because of this, businesses are desperate for mobile rewards program & gift card technology like Starbucks, Dunkin Donuts, & Target use to stay open.
You'll soon be able to sell them these QR mobile loyalty programs & gift card systems w/ new A.I. technology called Rewardsly.
Fact: Repeat Business is Essential for Helping Offline & Online Businesses Survive Today
Did you know the majority of a small business's revenue doesn't come from new leads but from repeat customers?
According to BIA Kelsey 61% of SMBs report more than half of their revenue is from a handful of repeat customers.
The very best way to ensure repeat customers is through loyalty programs like rewards programs and gift cards.
The problem is, reward program software, especially those that work with brick-and-mortar types businesses…
Cost a fortune
Aren't Practical for Non-Global Stores
Aren't Virus Safe
Don't come with gift card creation technology
Advanced loyalty programs are still reserved for major corporations like Starbucks. But not anymore because we've spent months developing….
REWARDSLY
A groundbreaking cloud app that creates and sells rewards programs and gift card systems to small businesses online or offline.
This 'smart' app comes with agency rights allowing your subscribers to provide a much-needed service to small businesses and run a loyalty agency business hands-free with proprietary technology.
WITH REWARDSLY YOU CAN…
#1. Sell Loyalty Programs with Custom Rewards to Offline or Online Businesses
STEP 1
Create Rewards Offers for Your Client's Store
Create loyalty program rewards customers can get by shopping at the small business on a regular basis. For instance, buy 12 donuts and get the next 1/2 dozen donuts for free.
Assign loyalty points a customer will get buying a product at the store and how many points each reward is worth. You can even customize the reward image with DFY beautiful templates to showcase in the client's mobile rewards membership and more.
STEP 2
Give Them the A.I. Powered QR Code
Then, generate a smart QR code for each store you're working with. The QR code can be embedded in websites or printed out to put in the physical store location.
STEP 3
The Technology Tracks Their Points and Rewards For Them
When customers hold their phone up to the QR code, the QR code will capture their email, create their loyalty membership, and assign/track their rewards points.
STEP 4
They Can See How Close They Are to Getting Their Reward
Clients can then view the rewards points they have accumulated by shopping at the client's store and see how close they are to achieving a reward in their cloud-based mobile membership. This encourages them to shop there more to get their rewards.
Customer Buys a Sub from Inside a Store or Online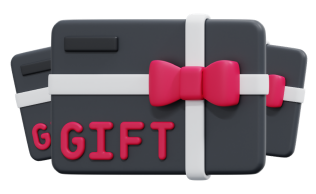 They Get Points and See How Many Points They Need for a Reward Like a Free Sub
Rewardsly Lets Them Know When They've Earned a Reward
#2. Sell Gift-Card Creation Systems to Offline or Online Businesses
STEP 1
Create Gift Card Variations in the App
Create multiple tiers of gift cards for any store. Just like Apple has $25, $50, and $100 gift cards for sale, you can create multiple gift cards for different amounts inside of Rewardsly.
STEP 2.
Customize it With Different Templates
Rewardsly comes with beautiful DFY templates that are fully customizable in popular niches so your gift card looks professional and fully branded.
STEP 3
Clients Can Showcase Them on Their Website
Once the gift cards are created, you can showcase them to buy using a simple link provided in the software. Customers can buy gift cards for themselves anywhere including their phone for themselves or to send to friends as presents.
STEP 4
Clients Sell Them Through Stripe, Razorpay, or PayPal
Your small business client can integrate their PayPal, Stripe, or RazorPay ID to sell the gift cards right on their website or in their store. They collect the money and can issue refunds adding another revenue stream to their business.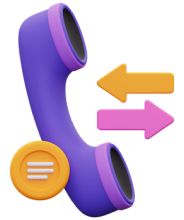 Customize Gift Cards in Rewardsly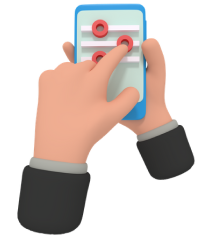 Embed Gift Card Options on the Client's Site
Customers Can Buy the Gift Cards Through the Client's Website
Check Out the Rewardsly Demo Here:
A.I. Rewards Program Technology
Create loyalty rewards programs with smart QR code. When a customer scans their phone over the QR code, it will capture their email, set up their membership and track their loyalty points earned. Customers can then view their points and rewards inside their mobile rewards dashboard.
Auto Cloud-based Mobile Rewards Membership Creation
Email Marketing Integration
Capture email addresses of customers and send them to the auto-responder of your choice. Rewardsly integrates with the most popular autoresponders out there. Plus, customize the emails customers will receive when they redeem rewards, redeem gift cards, sign up for their membership, and more.
Bonúses You will get whether you buy this software are listed below:

Lead Monster Suite w/ Developer RightsThe ultimate solution to create pop-ups, heat maps, & more to put your conversions on steroids! Create exit pops, scroll pops and delayed pop-ups without installing any script or messing with code.

Videohub Pro w/ Developer LicenseA flagship video monetization technology that allows you to instantly create unlimited & 10X more profitable video campaigns. Generate 500% more leads.

Social Directory Pro w/ Developer LicenseBuild directories for any niche in minutes & attract leads & authority. No installations. No need for servers. You don't even need domains.

Plus all these bonuses, too…
Reseller Rights to Local Testimonial CreatorShowcase testimonials for any small business w/ this easy-to-use testimonial creator & designer.

Reseller Rights to Local Whiteboard Lead VideosHelp small businesses capture the attention of their customers w/ these excellent local whiteboard videos. Comes in many different niches. .

Lightning Fast Video Ranking 2.0 with Giveaway RightsDo you want your client's videos to rank in both YouTube and Google FAST without waiting for months for backlinks to take effect? Use this new strategy to do so.

Local Appointment Scheduler – Local Appointment Scheduler adds appointment booking capabilities to you or your client's website. It's easy to set up and—more importantly—easy for your agency customers or their customers to book appointments.

Fastest Google Cache with Agency Rights Easily double your Google page speed score with this ultimate caching plugin!Page load speed is a CRUCIAL factor when determining how well your page converts and this super easy-to-use software will do just that.

550 Social Media Graphics with Reseller Rights –A gigantic graphics bundle suite for agencies that include logos, presentations, animated characters, video templates, & more. and far more than that!
Thank you for reading this post, don't forget to subscribe!
Related